2019 Remembrance Bicycle Ride
This event has now CLOSED. Stay tuned for information on next years Remembrance Bike Ride via our website. You can also check out our other fundraisers by clicking the NSWPL Fundraisers button.
Calling all pedal pushers - get ready to ride! Join us for the 2019 Remembrance Bike Ride and make a difference for NSW Police Legacy. Whether you're in it for a fun day out, or to achieve a personal best, make every second on the course count by fundraising as part of your ride.
The NSW Police Legacy Bike Ride, now in its 7th year, sees dedicated riders participate in a gruelling 300km bike ride from the Wall of Remembrance in Sydney's Domain, to the National Police Wall of Remembrance in Canberra to raise money for our Police Family.
The 2019 Ride will take place on the 26th - 28th of April. To register your interest, click on the REGISTER button to the right and follow the prompts. The registration fee is $390.00.
When: 26-28 April 2019

Cost: $390 per rider which includes riding kit and basic accommodation at Mittagong and Goulburn. The riding kit includes jersey, nicks and wind vest and head buff. Pay on registration. Click here to see the Cycling Kit Information Package. You can also purchase extra branded gear including socks, cap and thermal jacket. These items are not included in the cost and can be purchased when registering.
Insurance: Membership with Bicycle NSW/Australia (commuter member) or Cycling Australia (recreation member) is mandatory and comes with insurance.
Support vehicles: There will be 5 vans for personal bags rear escort vehicles.
Our Goal: To raise $120,000 for our NSW police family. Donations over $2 are tax deductible.
Riders: We will be limiting the ride to 120 participants and we will have 5 pelotons. We will set up the groups later as required depending on numbers and abilities.
Day 1: Leave NSW Police Memorial at 6:00am and ride to Mittagong. There will be a small ceremony leaving the memorial. Our aim is to ride through the inner city with minimal traffic, that's why it's an early start! We have chosen to ride the same route as 2017, which takes us on Parramatta Road and then onto Old Canterbury Road, through to Liverpool.
Day 2: Leave Mittagong at 8:00am and ride to Goulburn via Bowral, Moss Vale and Sutton Forrest. We will be staying at the NSW Police Academy. Groups 1 and 2 will have a Challenge Stage which will add another 40km.
Day 3: Leave Goulburn at 8:00am and ride to Canberra. This is the shortest ride of the event and usually the most enjoyable. We will meet Victoria Police at Eaglehawk. A small ceremony will be held at the National Police Memorial before a BBQ Lunch.
Getting home: Many participants organise to car pool back to Sydney. In previous years, many riders' families have made the trip to watch them ride into Canberra and then take them home. Trains and buses do also run from Canberra.
This year NSW Police Legacy is organising lunch on the finish line in Canberra. There will be a short ceremony at 2pm. You are welcome to bring your friends and families, there will be lunch provided.
What's left to do? Once you have registered your interest by completing the online form, you will be added to the mailing list and sent an entry form. Then you can create your online fundraising account and get started!
What is the Morgan Hill Scholarship?
Morgan Hill was a Constable at the Eastern Beaches Command who took his own life after a battle with depression. Police Legacy is there for the families of deceased police officers and whilst Morgan was not a husband or father, he was an excellent scholar. This scholarship was created in Morgan's name and awards two iPads to high school aged legatees to assist with their studies.
Here at NSW Police Legacy we rely on the generosity of our supporters to be able to help those in need. Funds raised through events like the Remembrance Bike Ride are crucial in enabling us to continue our work in the community. We couldn?do it without the help of dedicated fundraisers like you ?very bit of effort counts and any amount you raise is so appreciated.
Total amount raised
$0.00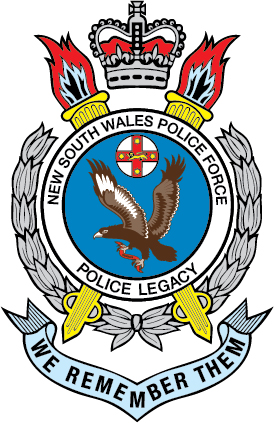 $0.00